New Tires, Vehicle Maintenance, Tire Repair, and Tire Services in Somersworth, NH
Tire Warehouse has 2 Locations in Somersworth, NH
Tire Warehouse Tire Shops are conveniently located nearby and in Somersworth, NH for all your car tire and maintenance needs. Stop by one of our local auto shops where we'll quickly check you in. Our service technicians will carefully evaluate your vehicle and review the recommended services with you before beginning any work. Then sit back and let us take care of the job, whether it's new tire installation, battery replacement, wheel alignment, or other automotive care.  
Looking for more Tire Warehouse locations besides what you see here? We've got you covered.
Search for Locations
Auto Repair and Tire Services We Offer
New Brand-Name Tires You Trust, Plus Coupons and Discount Tires
Tire Warehouse only carries tires that are durable, safe, and reliable. This devotion to quality has made us the go-to tire shop for trusted brand-name tires including:
With thousands of passenger, light truck, performance, and all-season tires in stock, we're ready to handle both your full tire replacement and installation.
Don't know your tire size or what tire type you need? Not to worry. Our knowledgeable auto technicians will help you choose the proper tire fit for your vehicle.
Occasionally, tires can be repaired rather than replaced. Our service technicians will do a complete and thorough evaluation of your vehicle and its tires to see if tire repair is a viable option.
Want to see our deals? Check out the current coupons and discounts on our tire brands.
Schedule an Appointment
We offer a 30-Day Price Guarantee on our tires. If you find a lower advertised price at a local competitor, we'll refund the difference.
Flat tires happen. Our team of technicians can often repair a punctured tire to get you back on the road in no time.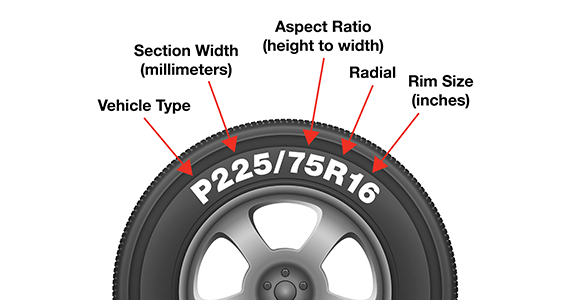 Did you know that tires should be rotated at least every 6,000 miles? When you purchase a premium tire installation package from Tire Warehouse , it includes a free lifetime of tire rotations. Plus, you'll get the most mileage out of your tires and enjoy a smoother ride.
Every time your tires are changed, they should be balanced. No problem if the job is done at Tire Warehouse ! This will improve road handling, reduce tire noise, and even out tire wear.
Get complete tire services at Tire Warehouse.
TPMS, or tire pressure monitoring system, alerts you when one or more tires are too underinflated. Stop in for a FREE tire check and air fill.
Get complete tire services at Tire Warehouse.
Schedule an Appointment
More Auto Maintenance and Preventive Services
We are an industry leader in automotive maintenance services including wheel alignments and batteries. Most parts and services purchased at Tire Warehouse  are covered by a minimum of twelve (12) months or 12,000 miles, whichever comes first (some parts and services may offer a different warranty, and some exclusions apply)
Need auto maintenance services?
Schedule an Appointment
Auto Repair, Oil Change, and Tire Coupons and Promotions
Auto Maintenance

FREE*
Courtesy Inspection
Free TPMS Light Check and Free Tire Inspection
Batteries

FREE*
Battery Installation
Available on most vehicles